I'm not usually one for memes. I mean, yeah, they're fun, but I just don't go scrolling down 9GAG. However, last night, I was telling my sisters how Sleeping Beauty slept for 50 (I think?) years and still managed to snag a prince charming and here we are, forever alone. That made me Google Sleeping Beauty memes, to see how original my idea is. And just like that, I was drowned in a sea of Disney memes. I'd be laughing for a month off of these things. LOOK!
cdn.smosh.com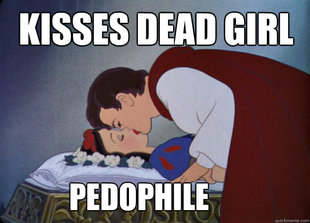 quickmeme.com
The word, though, is necrophiliac. LOL. But you get the idea. Double fail XD
runofthereeses.com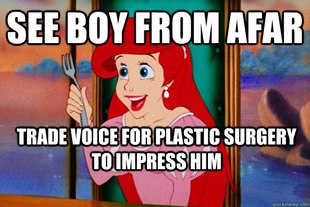 quickmeme.com
HAHA. MEAN GIRLS!
weknowmemes.com
Ans isn't this such a classic? HAHAHAHA.
Have a great day, everyone :)